Dedicated to Your Business Success
From technical training to coach-led business planning, we are with you every step of the way.
Here's What You Get
To succeed as a Registered Social Security Analyst, you will have exclusive access to the Official RSSA Turnkey Practice-Building Support Program.
Bootcamp
To help new RSSAs get off the ground, we offer Bootcamp webinars every month. We'll discuss the best practices for marketing in your area, tapping into your network, and establishing your presence in the community. You'll hear from a RSSA who has built her practice, and have the opportunity to hear from other RSSAs and ask questions. It's a great way to jump in.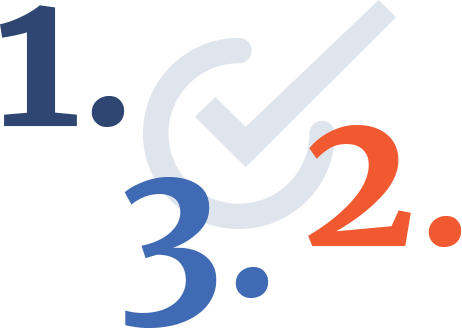 Step-by-Step Guide
The RSSA Step-By-Step Guide provides easy-to-understand guidance on establishing and building a new Social Security advisory practice, including customizing your new RSSA-provided website, getting new clients, and serving them extraordinarily well.
Social Security Optimization Software
As a RSSA you will receive access to Social Security software to analyze your clients' Social Security income, allowing you to show them exact amounts of lifetime and annual Social Security benefits they will receive for any number of different claiming ages depending on their specific circumstances.
Professional Referrals
After three months as a RSSA or after you complete five Social Security analyses – whichever comes sooner – you will be provided a list of business professionals, ideally in your area, who may partner with you. The decision to partner with other professionals will be up to you and the other party.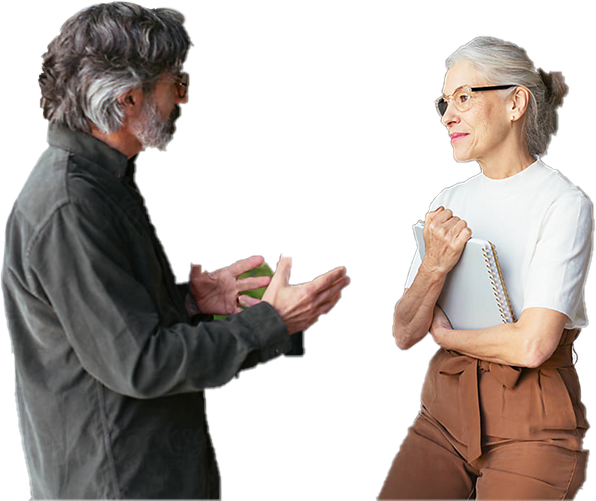 Ongoing Education
As a RSSA, you will be provided ongoing updates on the latest Social Security rule changes – as well as social media content and blogs that can help you attract potential clients.
Expert Access
Our team is available to provide advice on your marketing activities and answer any questions about a client's Social Security analysis. We are committed to your success.
Marketing Materials
To help ensure you succeed, RSSA provides you with an extensive – and ever growing – set of resources to enable you to attract clients.
Personalized Stationery
Business Cards
Letterheads
Branded Envelopes
Report Covers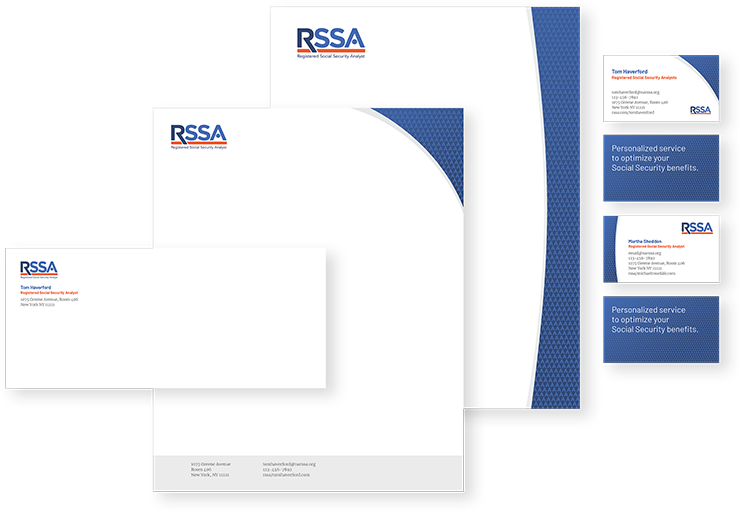 Brochure
We've created a brochure with an overview of the value that a RSSA provides to consumers. This will be a key marketing piece for selling your services. You'll also have access to a series of sheets that describe specialized Social Security claiming circumstances — spousal benefits, people with pensions, disability benefits, and benefits for immigrants.
Digital Materials
To get you up and running online, you'll get a webpage that you can customize with your photo, contact information, and bio or description of services. We've also set up a series of prospecting emails in templates, ready for you to use.