Our Mission
Help Americans get the maximum Social Security income they are entitled to, enabling them to enjoy their lives more fully.
A Recognized Credential
The training curriculum meets QAS requirements and is accepted for self-study in all states for CPAs by the National Association of State Boards of Accountancy, for Enrolled Agents and PTIN holders by the Internal Revenue Service, and for CFPs by the Certified Financial Planner Board.
Leadership Team
Registered Social Security Analysts (RSSA) is administered by the National Association of Registered Social Security Analysts (NARSSA). Our leadership team ensures that RSSA is the premier educational and service platform for professionals that seek to advise new and current clients on issues related to Social Security.
Todd S. Whiton is a proven executive leader and entrepreneur with over 25 years' experience in Financial Services, Technology, and Corporate Finance. He has a successful track record of formulating and implementing creative business models and growth strategies, as well as executing accretive M&A transactions. Todd is responsible for leading all aspects of the company's strategic planning, including key alliances, partnership's, and corporate development.
Martha Shedden, RSSA
President, Co-Founder
Martha Shedden, RSSA, a co-founder of our organization, is passionate and enthusiastic about educating financial professionals and retirees on the details of Social Security income planning, the foundation and first step to creating a financially secure retirement plan. Martha is certified as a Chartered Retirement Planning Counselor (CRPC), through the College of Financial Planning. Through her business, Shedden Social Security and Retirement Planning, she helps retirees create financial plans they can rely on throughout their retirement years. Trained and practicing as a professional engineer for over 30 years, she enjoys the detailed, problem solving aspect of Social Security income planning and sharing that knowledge with others.
Martha has more than a decade of experience providing Social Security education, consulting, and analyses for individual clients, financial and accountancy professionals. She is the author of numerous Social Security white papers, seminar presentations and articles in financial publications. Martha is the contributing author and presenter of the webinar Social Security Planning, An Essential Element in Attracting Female Clients on the BrightTALK Thought Leadership for Financial Advisors channel. She is a Professional Continuing Education Instructor with various national providers specializing in women's Social Security income planning and retirement.
Michael Rosedale, CPA
Chairman, Co-Founder
Michael Rosedale, a co-founder of Registered Social Security Analysts, has been a licensed Certified Public Accountant in New York State since 1984. He holds a Master of Business Administration (MBA) in Accounting from Hofstra University. For over 30 years, Michael has remained an active CPA providing small businesses and individuals tax compliance and advisory services. He is currently the managing partner in the firm Rosedale and Drapala CPAs. Through their small business tax division, CPA Tax Partners, the firm provides tax services to businesses and individuals throughout the U.S. Michael has been an advisor and consultant to companies that seek to establish successful marketing strategies for introducing new products, technology and services to the CPA and accounting profession.
He founded CPAdirectory.com in 1999, the first national online membership directory of the CPA Profession. He founded and subsequently sold 1800Accountant.com. With the federal regulation of the tax preparation industry in 2011, Michael believed there was an opportunity and need for a national directory of all registered tax professionals. He created PTINdirectory.com which remains the only comprehensive national online directory with over 700,000 federally registered tax preparers. The directory is used by local and federal agencies, individuals and business owners to find a tax preparer that has been issued an IRS Preparer Tax Identification Number (PTIN).
Ted Rosedale
Director of Business Development
As our Director of Business Development, Ted plays a leading role in the RSSA growth strategy. Ted focuses on advancing the RSSA brand and creating compelling value propositions for its partners. Ted is also the VP of Business Development with CPAdirectory.com where he leads ad sales and partnering initiatives.  Prior to joining CPAdirectory.com, Ted spent over five years with the leading global premium content company Viacom where he provided FP&A and accounting support to some of the media world's biggest brands including Nickelodeon and MTV. Ted graduated from Ithaca College with a B.S. in Accounting.
Pamela Kweller, RSSA
Content & Community Manager
As RSSA's Content & Community Manager, Pamela works on building community across digital platforms and runs our social media accounts. Pamela is a Registered Social Security Analyst and is passionate about educating others on Social Security. She writes informational content on the topic, which you can find in the RSSA resource center. Pamela graduated from Penn State and then went on to earn her Masters from CUNY Hunter. She worked as an elementary school teacher for 7 years, which gives her the creative and educational edge needed in her current work.
Norm Haug, RSSA
Head of Client Services
As RSSA's Head of Client Services, Norm leads our Analyst Team and ensures an exceptional experience for Clients, Partners, Financial Professionals, and other RSSAs.  A passionate business leader, Norm has over 30 years of experience in Financial Services, Fintech and Operations working with companies like JPMorgan Chase, PNC Bank, First Data and Citibank.  Norm is also a Registered Social Security Analyst having educated and optimized benefits for many high-profile clients.  Norm is a graduate of Hofstra University with a B.B.A. in Marketing.
Carol Willette, RSSA
Content Support Services
Carol has been instrumental in the creation and ongoing development of the NARSSA course and in bringing our program content to the web. Carol works directly to support the NARSSA members as they progress through the course. She is passionate about the details of Social Security work and NARSSA customer relationships. Carol has more than 15 years of experience in managing complex systems and people. She has a Bachelor's of Science Degree from the University of California, Berkeley.
Thomas Drapala, RSSA
Account Manager
As an RSSA account manager, Thomas Drapala works directly with our clients to analyze, implement, and optimize their Social Security benefits. He also works closely with our network of RSSAs to share best practices, collaborate on new initiatives and connect them to other team members looking to expand their Social Security expertise. Thomas is a passionate Social Security expert, developing training programs for our RSSAs across the country.  Thomas received his bachelors degree in Finance from Long Island University.
Ann Rinaldi
Head of Relationship Management
As RSSA's Head of Relationship Management, Ann is responsible for ensuring a smooth process for RSSA Partners and Financial Professionals, so that they may incorporate expert Social Security services into their practices.  Ann has over 25 years in the Financial Services industry with companies such as First Data, JPMorgan Chase and Versapay. Ann has extensive expertise in complex product training, sales acquisition and process support, partner relations, and direct customer interaction. Ann is highly recognized for achieving consistent results and creating a common vision both within and outside the RSSA organization.
Melissa Warren, RSSA
Senior Analyst
As an RSSA Senior Analyst, Melissa Warren works directly with clients to address their unique situation and determine their best Social Security claiming options. She is passionate about the details and intricacies of the Social Security program and helps develop the continuing education courses available to RSSAs. Melissa has expertise in process improvement and system validation which she applies to the growth of the RSSA and Fulfillment programs. She is a graduate of the University of Utah with a B.S. in Biomedical Engineering.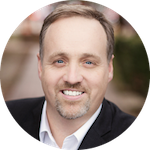 Devin Carroll, RSSA
Advisory Board
Devin Carroll is an RSSA and financial planner who is obsessed with studying and understanding the complexities of Social Security. He founded Social Security Intelligence to demystify a confusing, complicated, and often overwhelming retirement system for others so they can confidently choose the best strategies to maximize their benefits. As a social media influencer, more than a million people read Devin's blog and watch his YouTube channel each month as he shares what he's learned about Social Security. When he's not creating content to help the masses better navigate the Social Security system, Devin works with financial and retirement planning clients at the firm he founded, Carroll Advisory Group. Since 2003, he's created financial plans that have helped countless couples and families enjoy greater peace of mind and clarity around their financial futures.
Laurence Kotlikoff, PhD
Advisory Board
Laurence Kotlikoff is a William Fairfield Warren Distinguished Professor and a Professor of Economics at Boston University, a Fellow of the American Academy of Arts and Sciences, a Fellow of the Econometric Society, a Research Associate of the National Bureau of Economic Research, President of Economic Security Planning Inc., a company specializing in financial planning software, and the Director of the Tax Analysis Center. Laurence received his B.A. in Economics from the University of Pennsylvania in 1973 and his Ph.D. in Economics from Harvard University in 1977. He publishes extensively in newspapers and magazines on issues of financial reform, personal finance, taxes, Social Security, healthcare, deficits, generational accounting, pensions, saving, and insurance.
Laurence has served as a consultant to the International Monetary Fund, the World Bank, the Harvard Institute for International Development, the Organization for Economic Cooperation and Development, the Office of Management and Budget, the U.S. Department of Education, the U.S. Department of Labor, the Joint Committee on Taxation, governments around the world, and major U.S. corporations including Merrill Lynch, Fidelity Investments, and AON. He has provided expert testimony on numerous occasions to committees of Congress, including the Senate Finance Committee, the House Ways and Means Committee, and the Joint Economic Committee.